Our celebration for the kids' adoption is next Saturday. We are having it a local mega-church which has its own coffeehouse and indoor play place, much like a Starbucks/Panera hybrid with room for the kids to play despite the weather. Our theme is Where the Wild Things Are!
Of course I chose a non-licensed book so there isn't a huge assortment of balloons/goodie bags/plates or napkins to order. I usually buy a lot of our party goods from Oriental Trading but they had nothing for Where the Wild Things Are OR Adoption-related. It's been a recurring theme that most of the large party websites (I'm looking at you Amazon and Party City) do not have Adoption-related party supplies. Nor does our local Dollar Tree. It's been very frustrating.
I sent out a digital invitation via email and Facebook to notify our friends. This etsy shop owner was super helpful in changing the wording of the invitation and was so fast at getting me the final product! Click through for links.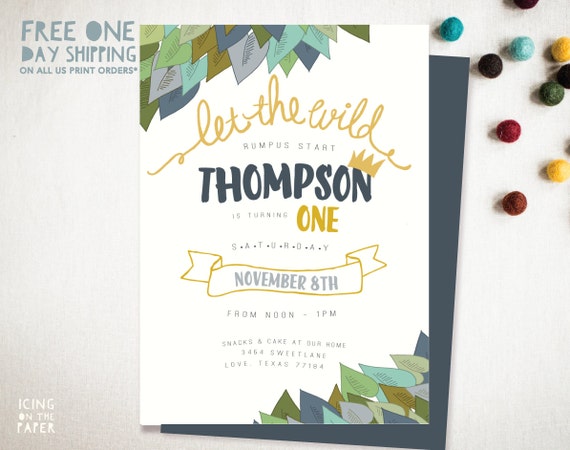 I have the hardback book so that everyone that comes to the party can sign their well wishes to the children!
I ordered two cupcake cakes from Walmart. They have a Safari babies line with beautiful ferns/palm leaves so we are having that in icing to decorate the cakes. This is a similar concept except the awesome lady made hers. I wish I had that kind of talent or time! (click image for link):
I found palm tree confetti at a local party store along with a bright green camouflage/jungle print. I also found gold cake plates.
I ordered a Where the Wild Things Are banner from Amazon.
I am printing/copying coloring pages for the kids or little ones that don't want to play in the play place (even though it's huge!)
Here are a few pictures I snapped of the play place. We will have use of the coffeeshop and play place for two hours on Saturday and it was super cheap as far as venues go!
We are also ordering a bunch of solid color balloons to place strategically in the coffeeshop. I'll edit if we add anything else!